Book Title: Words on Paper

One-sentence summary: A girl is reading a book, where the characters realize that they are alive and attempt to find the girl before she finishes the book.

First part:
It was winter and Abigail was very cold, but not in the way that makes someone tremble. She was cold in the way that makes a person numb. It had little to do with the falling temperatures outside, or the white blanket that lay so thickly upon the sprawling branches. Like ordinary frostbite, this cold had started at the very tips of her fingers and had worked its way in towards her chest.
(
Read more...
Collapse
)
might, have some really exciting news to post re: my writing in the coming weeks. I won't say more about it because I don't want to jinx things, but things are definitely looking promising!

This summer, I'll be spending at least two weeks in London. Possibly I'll extend my trip into other parts of the UK, or even head to Paris. My itinerary is pretty light at the moment. I've reserved space at a youth hostel that's right next to King's Cross Station.

I intend to go clubbing at the Ministry of Sound.

I've got tickets to see a production of Richard III (directed by Sam Mendes, famous for directing American Beauty and being married to Kate Winslet) and starring Kevin Spacey. The seats are nosebleed because its a hot show, but I'm really excited.

I'm even more excited (no, really!) for Trevor Nunn's production of The Tempest at the Royal Haymarket. It stars the enchanting Ralph Fiennes, and I've shelled out for really good seats on that one. I might even get to go to the press party!

My intention is to bring my copy of The Complete Works of Shakespeare and get Spacey and Fiennes signatures on it. If I collect a lot of autographs from notable Shakespearean actors/directors of my day, I can have it be sort of an heirloom piece for my children.

Sending lots of love to the people on my flist!

Brittany x
First things first... I might, keyword
Alright, I've decided to start entering some screenwriting competitions. It'll be a while before I go to New York, so this is a good way to keep myself busy while I'm staying in the suburbs of MN.

My main objective is the Nicholls Fellowship. I'm polishing up a script I wrote a couple years ago called "The Villains of Salamanca." It's a historical fiction, which is usually considered box office death, but I think it's pretty damn good and my professor and classmates thought so too. It also has some interesting modern elements to it. I'm allowed up to three entries, so I may knock out a couple others just to maximize my possibilities.

Borders is closing, which is traumatic. We could speculate on reasons why, probably relating to online retailers, the advent of the ebook, and the fact that people simply don't read novels the way they used to (though I would never say that literature is a dying form. Like theater, novels will continue on and will be appreciated by many, they simply have been eclipsed by other forms of mass entertainment. Which is alright, that's part of cultural evolution.)

The bright side of this, though, is that Borders is having a massive clear out sale. About 20% off of books, and 40% off of magazines. So I stocked up. Here's what I got on my two Borders runs:

"Love and Summer" by William Trevor - this was a recommendation to me from an actor friend. Trevor is a celebrated Irish short story writer, and this is one of his long-forms. It's different from what I usually read, in that there is no speculative element, but the prose is precise and exacting and Trevor has remarkable insight into his characters.

"Little, Big" by John Crowley - heard a lot of recommendations for this one. Supposedly one of the greatest American fantasies of all time, about three generations of a family who live precariously close to the edge of a fairy realm.

"Kindred" by Octavia E. Butler - Butler is a long-time favorite of mine. Her work is sumptuous, but exacting, fantasy and science fiction told from a black American perspective. This particular piece is a time-travel story.

"The Ghormengast Trilogy" by Mervyn Peake - Peake seems to be something of a Writer's Writer. Adored and lauded by his peers, but not widely read. His work is said to be very dark and witty, an inspiration to Harlan Ellison and Neil Gaiman.

"King Arthur and His Knights" by John Steinbeck - A modern (for Steinbeck's time) retelling of the Malory fable. I greatly enjoyed Steinbeck's East of Eden, and I actually see him as one of the few writers that does best when he is allowed to be long-winded. His shorter works, such as The Black Pearl, haven't appealed to me as much, though to be fair, I read them for school and really ought to revisit them. This edition has a lovely cover, though is marred somewhat by a pompous foreword by Christopher Paolini.

"The Master and Margarita" by Mikhail Bulgakov - A Russian fable banned for over a quarter of a century, concerning a woman, the devil and a large talking cat. I picked this one up on a bit of a whim.

I got two books for reading-time with my little sister: Peter Pan by J.M. Barrie and The Enchanted Castle by Edith Nesbit.

I also took advantage of the great magazine discount and picked up copies of Vanity Fair (a guilty pleasure, but I collect the young Hollywood issues and this one had a nice piece on Thelma and Louise scribe Callie Khouri) and copies of Creative Screenwriting and Script.

For what I've read recently: I reread Jack London's "Call of the Wild" which was a favorite of mine as a child (mostly because it was about a dog, I don't think my brain really registered all the people who kept dying in horrible ways) and I also read James Cameron's treatment for Strange Days (sort of a script/novel hybrid that gave me some ideas on new ways to approach plotting.) Ricky Gervais fans really ought to try Extras (Complete Scripts Series 1 and 2.) Often reading scripts, especially bare-bones tv scripts, is a chore, but this Extras tome hit it out of the park by peppering it with beautiful behind-the-scenes shots of the set and actors at work, making the whole reading experience very interactive.

I'm also working with my six-year-old sister who has fallen behind in her reading level. We've done careful negotiating, where she reads me a couple pages from a picture-book (currently Blueberry Girl by Neil Gaiman) and in exchange I read her aloud a chapter from The Magician's Nephew. It's actually my first time reading C.S. Lewis, so I'm getting as much out of this as she.

So that catches up on my current book habits, I suppose.


... and then I have to write 1,000 words of my novel, in keeping with my 2011 goals.

Life has been very exciting for me. Getting to meet up with my friends in Tucson was a revelation: even though a lot had happened since I saw everybody, it was as if no time had passed at all. The connections were all still there.

Have not stopped thinking about Black Swan. That movie was amazing! (I thought so anyway, though I know a few who despised it.)

( Read more...Collapse )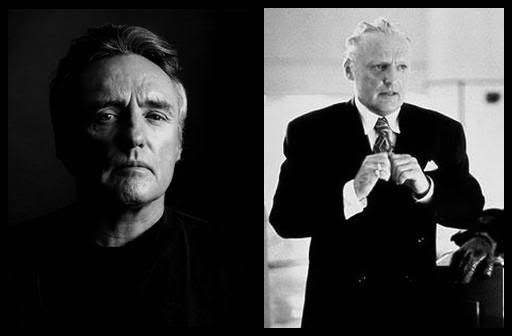 RIP Dennis Hopper. I knew him best as the villain from the Super Mario Bros. film, which is probably not how he would like to be remembered (though I really enjoyed that movie as a guilty pleasure.) I'll rent Hoosiers and Easy Rider, so I see some of the work that he was really acclaimed for.
Being back home is absolutely fabulous. I'm still picking up the pieces from my bout with depression, but I feel like I'm right where I need to be. My mother will be going in for surgery on the eighth. She was asked to choose between a mastectomy with no chemo, or a lumpectomy with six weeks of chemo. She opted for the lumpectomy, though she may very well need breast reconstruction following the surgery. They will also be doing exploratory on her lymph nodes and deciding which ones need to be removed. I'm afraid for her, but I have trust and faith in the universe that it is taking care of us. We'll have three weeks of down time after the surgery before the radiation therapy starts, and during that time we'll go to the Madeline Island cabin.
My six-year-old sister doesn't really know what's going on, but she's started asking questions about breasts, so she's picked enough up to be worried.
My grandparents bought a new car, as with their knee surgeries they've been needing to down-size to vehicles that are lower to the ground. This one is a used BMW (though it cost more than our Camry did when it was new, haha) and it has a 6 engine. They got into an argument after grandma decided that grandpa was attempting to run over her foot.
I had a really nice walk around Lake of the Isles today. We bought some golden Dahlias for the porch and threw the frisbee for my dog. Now, we're going to have organic pizza, sweet potato fries, and grilled asparagus and watch 30 Rock.


Obviously, it's hard to feel cheery coming off of news like that, but I'm going to do my best to be there for her and try to be strong for her.

What's your favorite girl scouts cookie? Mine's Caramel Delite. I like Thin Mints, but they aren't what I reach for first when I need a cookie (I know, what's wrong with me?)
In general I'm feeling really good today. There's going to be a lot to keep my mind busy. I had some scary news from my mother: when she went in for her last checkup, the doctor found what appeared to be a lump in her breast. She's going in for a mammogram today and will have the results in another three days. I'm praying for her that the doctor either made an error or it's just something benign.
12 Stories of Animals Saving People:
Ouray, Colorado. "Little Switzerland" with mountains, abandoned silver mines and waterfalls. And to get to it you have to cross what has to be one of the most terrifying overpasses in North America, making it notably secluded and undeveloped. Someday I will relocate there.
I called my mother (poor woman is being harassed by me lately) and tried to explain how I was feeling today. She directed me over to the Byron Katie website, and I watched a few videos that made me feel, if not amazing, at least a little less trapped. This one in particular was helpful:
It's about how it's not the cruel things people say or do to you, it's how your brain processes and responds to that person, that can really tear you down. I think my feelings of abandonment were so strong that I allowed myself to be filled with ugly thoughts towards the person I felt had hurt me. Now I'm starting to understand that that is placing way too much power in their hands. I am going to try to change my outlook towards this person, so that my feelings of fear and trauma towards them don't overcome me and make me feel ugly.
For lighter news for the day, here's a collection of photos of extremely isolated houses. I have fantasies on some days about living in places like these:
http://izismile.com/2010/02/24/alone_in_the_middle_of_nowhere_16_pics.html
After taking a huge step forward yesterday, I had a bit of a relapse today. I attempted to write, and immediately became filled with fear and self-loathing. So I went out to the park and read for a while on my Kindle (which I love, btw. If you do a lot of reading, it's well worth the price) and ate some organic food.
They called a drainage company, informed neighbors not to flush their toilets and performed a harrowing four hour rescue that resulted in a very dirty, but mercifully unharmed little dog. Despite having turned into an extremely expensive operation, the drainage company did not charge the family for the rescue. Video and pictures are at the source:
http://www.dailymail.co.uk/news/article-1193098/Puppy-survives-boy-accidentally-flushes-toilet-washing-him.html
Aside from that: my grandmother broke her hip, but has been recovering for the past few months- or so we thought. Yesterday she got the bad news from the doctor's office that the bone was not healing properly and they'll probably have to perform a hip replacement. In our family, we are praying for her body to make a recovery so that she'll be able to walk again. She'll be coming to MN this summer, and I'm trying to find healthy recipes that we can use to help her bone heal. I found this recipe for an aloe, berry, and coconut water smoothie:
I'm going to try to be as supportive as possible in her process, so if anyone has any great ideas for healing foods and recipes that I can make for her, I'd love suggestions.
In 2009 in Britain, a four-year-old boy tried to give a week-old Cocker Spaniel puppy a bath... in the toilet. He flushed the puppy down as his mother came running in and told her what he'd done. The mom, assuming the poor thing was dead, ran out to the manhole in the street. Now this is where what, in all likelihood, would have ended an extremely sad and disturbing tale instead became a pretty amazing rescue. She heard the puppy crying, still alive, deep in the drain.